It's been a rough summer for book reviewing. First there were the visitors, followed by the new job. Then there was the heat wave, where the only thing any of us were good for was lying on the couch, staring at our popsicles. There was also the weekend with the unfortunate food poisoning incident, which I will not get into because this is a nice blog. I also took up leading one of the library's book clubs, so there's an extra book a month. And for some reason, all the books I'm reading now seem terribly long and the end is nowhere in sight. Here are some of the things I've been reading/seeing in the meantime, but haven't been review material: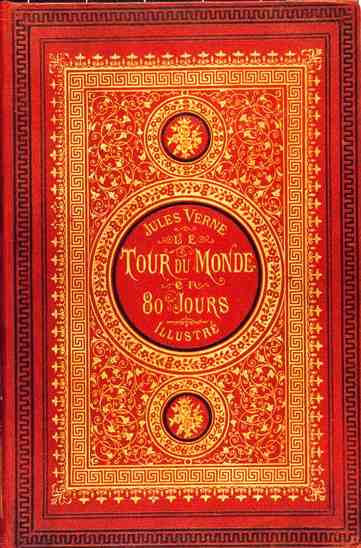 Around the World in 80 Days
by Jules Verne - One of the nice things about my Kobo is the 100 free preloaded classics. I was looking for a fun travel adventure and I really enjoyed reading this on my breaks at work. It didn't take too long to finish.
Death on the Nile
and
4:5o From Paddington
- I watched both of these movies based on Agatha Christie books in July. They're fairly recent versions from the past couple of years.
Death on the Nile
had some great shots of Egypt and
4:50 From Paddington
was a fun "cozy" mystery.
Jane Urquhart's biography of
L.M. Montgomery
. One of my favourite people from history, but her life is so sad to read about.
Feminist Fairy Tales
by Barbara G. Walker - Disappointing. Some of the stories were interesting, but many were boring and it took me months to get through this. The characters seemed stereotyped and I didn't feel like the author was really bringing a fresh perspective on real feminist issues.
Ramona and Beezus
- What a fantastic movie! This is exactly the sort of film I would have watched 100 times if I was eight. Alright, maybe I'll buy it and watch it over and over anyway. I loved the books but haven't read them in probably twenty years, but even still I remembered so many things from the books - Susan's boing-boing curls, Ramona's commercial aspirations, Willa Jean and her tricycle, the egg incident, etc. And the little girl who plays Ramona - so frigging cute! They really got it right with this one.
Mister Pip
by Lloyd Jones - Not a book I would have picked up on my own, but it was for book club and it wasn't too bad. It's set in the Solomon Islands near Papua New Guinea in the early 1990's and it's about a girl whose schoolteacher only has one book to read to the class -
Great Expectations
. This is really a novel about the power of words and storytelling and how they can transform a person.
The 1900 House
- I've been watching this on YouTube, slowly, so I can savour this. So far I've loved watching the house being renovated to Edwardian specifications. I was fascinated when they tore off the wallpaper to find the original decorating underneath and when they took out a wall to find the old hearth. It kind of makes me wonder what's lurking around the 1860's house I now live in.
The Supersizers.
Currently my favourite show. If you haven't seen it, it's about two British people who try to eat and live through different eras (Victorian, Roman, medieval, etc.) The hosts, Giles and Sue, are hysterical. "Don't come running to me if you get rickets!" Since there's only a limited number of shows, I've been careful about watching them sparingly but I have found myself watching some of them twice just to revel in the history and hilarity. See it on YouTube or the Food Network on Saturday afternoons.
I've also downloaded
All About Romance's Top 100 Romance Novels
, compiled in November 2007, and was horrified that I've read only a paltry seven, even though I own another five more that I have yet to read. Time to get cracking on the romance front, methinks...
Have a safe and happy August and hopefully I will be back with more reviews sooner rather than later!